eCommerce podcasts are a great way to pick up golden nuggets of eCom wisdom on the go.
But with so many eCom podcasts to choose from, it can be challenging to know which ones offer the most useful advice.
As a busy entrepreneur, you don't have time to waste listening to podcasts that don't deliver.
That's why we've rounded up the 12 best eCommerce podcasts that'll help you build a better business in 2021.
These podcasts cover everything from product sourcing, store design, marketing, and more to help you build your business and make more money.
Let's no beat around the bush!
What is an eCommerce Podcast?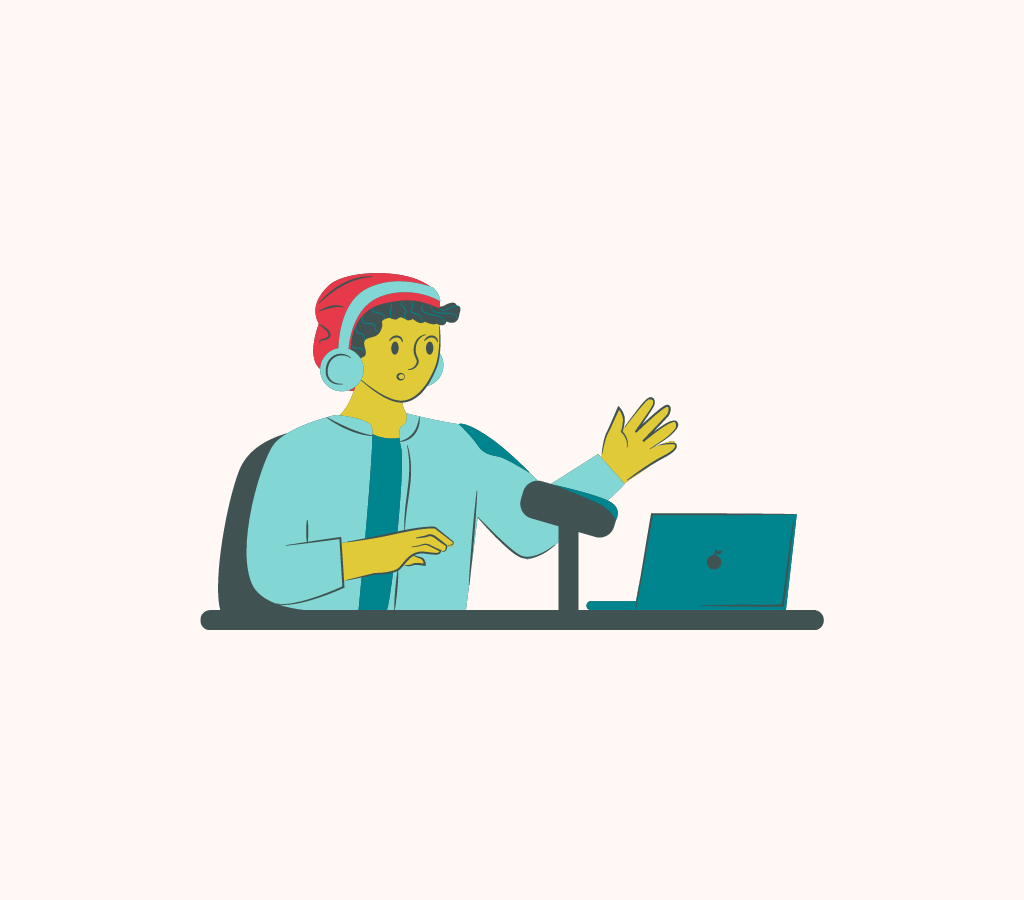 An eCommerce podcast is an audio broadcast similar to a radio talk show where the host (and possibly guests) talk about a topic related to eCommerce.
Podcasts vary in length – they can be anything from a couple of minutes up to a few hours and are usually released at regular intervals.
Formats can differ, too – typically, an eCommerce podcast takes one of the following forms:
Interviews: Interview podcasts usually have a host who interviews an industry expert, unpacks their story, and picks their brains so you can soak up all of the valuable knowledge. An example of this is How I Built This with Guy Raz.
Educational: Educational podcasts aim to inform you as the listener about a topic, tactic, or idea. Usually, educational podcasts are hosted by just one person who has expertise in eCommerce. An example is Side-Hustle School.
Conversational: Conversational podcasts are similar to interview podcasts. However, they're less formal, and the dialogue is allowed to develop more naturally. Typically, these podcasts are easy to listen to. However, there's less of an emphasis on actionable advice. An example is Marketing Over Coffee.
Unlike videos or eCommerce books (both of which are also super ways to learn about eCommerce), podcasts do away with the visual element, making them extremely easy to consume.
Why You Should Listen to eCommerce Podcasts
Almost 50% of people in the US listen to podcasts. So, if you're not one of them, you're probably wondering what podcasts have to offer.
1. Learn From eCommerce Experts
The top eCommerce podcasts provide valuable insight into how the leading minds in eCommerce build better businesses.
Sure, anyone can start a podcast, and there's no doubt a lot of fluff out there. But more popular podcasts gain traction because of the value they deliver to listeners.
Becoming successful in eCommerce involves buckets of trial and error. Podcasts give you the chance to shorten that learning curve by sharing advice from others who've done it before you.
Plus, many podcasts have a 'Q&A' part of the show where listeners can ask questions directly to industry veterans and market leaders.
2. Keep Up to Date With eCommerce Trends
The eCommerce industry is in a constant state of flux. Things move fast, and keeping up with the latest trends is paramount to success.
What worked yesterday isn't guaranteed to work tomorrow, making it difficult for new entrepreneurs to stay with the pace.
Thankfully, eCommerce podcasts are an easy way to keep tabs on the latest and greatest marketing strategies and consumer trends.
In just an hour or so each week, you can stay one step ahead of your competition and make your next big move while they're still fumbling in the dark.
3. An Ultra-Convenient Way to Learn
As mentioned above, you don't need to physically sit down and focus heavily to absorb the key points from a podcast.
That means they're accessible while running errands, working out, cooking, and driving in a way that other forms of media aren't.
So, even if you're busy as a bee, you can still discover new ideas while taking care of some lower focus tasks throughout the day.
10 of the Best eCommerce Podcasts for 2021
Ok with the basics out of the way, let's get down to business.
Here are the best eCommerce podcasts (and eCommerce-related podcasts) to listen to in 2021:
1. eCommerce Fuel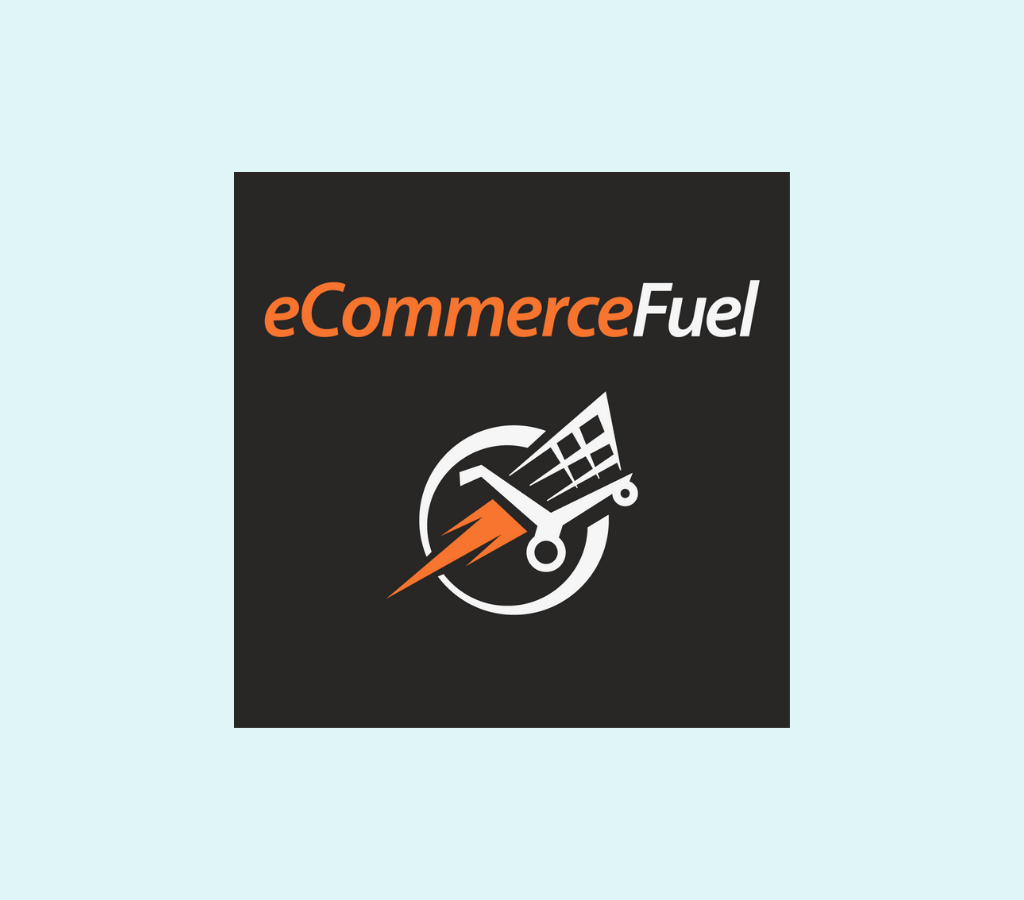 The eCommerce fuel podcast is hosted by Andrew Youderian – a seasoned eCommerce entrepreneur who has built and sold multiple eCommerce brands.
In each episode, Youderian invites an industry expert to share their best tips on starting and building a profitable eCommerce store.
What's great is that eCommerce Fuel covers a broad range of eCommerce topics such as branding, financing, operations, marketing, and more, so you'll get a broad education from many perspectives.
Spotify Link: eCommerce Fuel
Favorite Episode:  The 80/20 of eCommerce Copywriting – In this episode, Arman Assadi shares a metric-ton of copywriting tips to master your copy and make more sales.
2. . My Wife Quit Her Job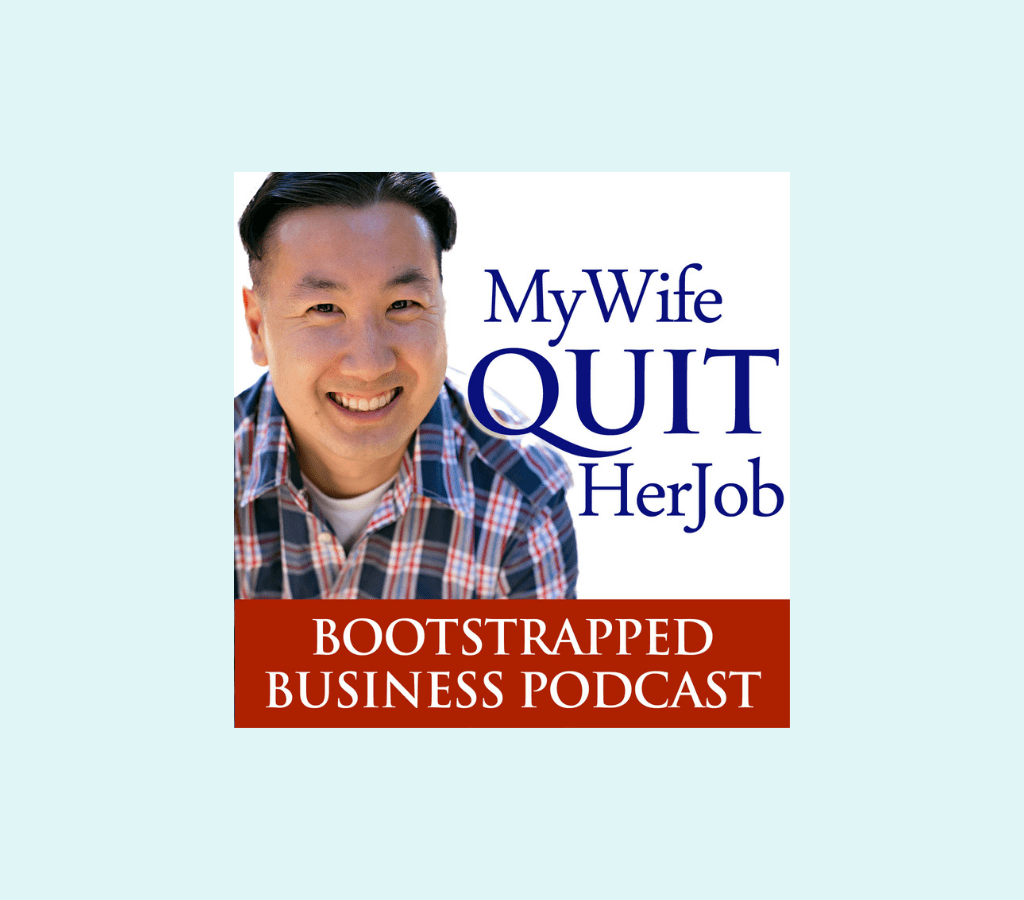 The My Wife Quit Her Job Podcast is hosted by Steve Chou. Steve earned his eCommerce stripes when his wife started an eCommerce store after quitting her job to take care of their firstborn child.
The podcast is series of engaging personal interviews with other successful entrepreneurs who share their take on how to build an online business without risking heaps of capital or destroying your personal life and relationships.
Spotify link: My Wife Quit Her Job Podcast
Favorite Episode: #137 How to get free traffic to your eCommerce store (with Neil Patel) – Internet marketing guru Neil Patel breaks down everything you need to know about creating a kick-ass content strategy for your store.
3. Everyone Hates Marketers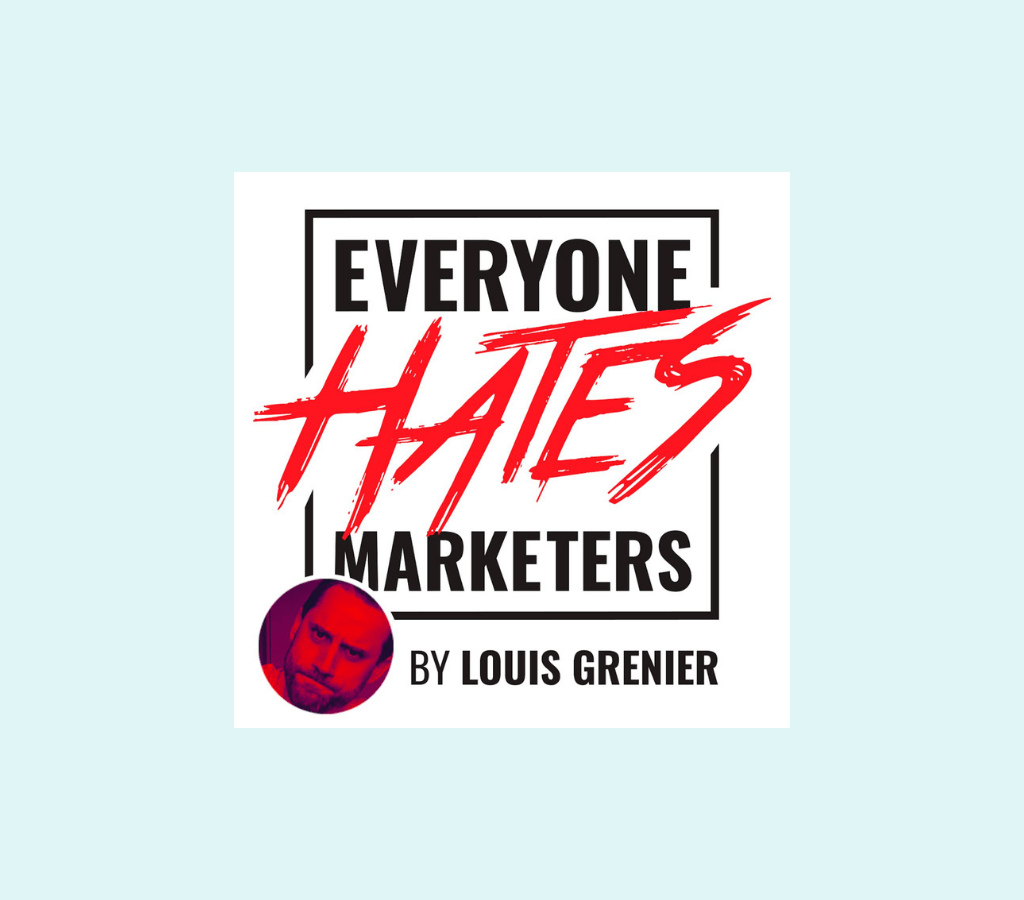 Everyone Hates Marketers is a no-fluff podcast hosted by moody Frenchman Louis Grenier that cuts through the sea of bogus marketing information out there.
Each episode involves Louis interviewing an expert, teasing apart their methodology, and explaining it to listeners in a couple of key takeaways.
While it's not specifically e-com related, If you're after practical, ethical marketing advice that'll help you generate more traffic and sales, definitely check it out.
Spotify Link: Everyone Hates Marketers
Favorite Episode: The Power of Persuasion: How to Use Scarcity and Urgency to Sell More – make sure you listen to this episode before it disappears from the podcast feed!
4. Shopify Masters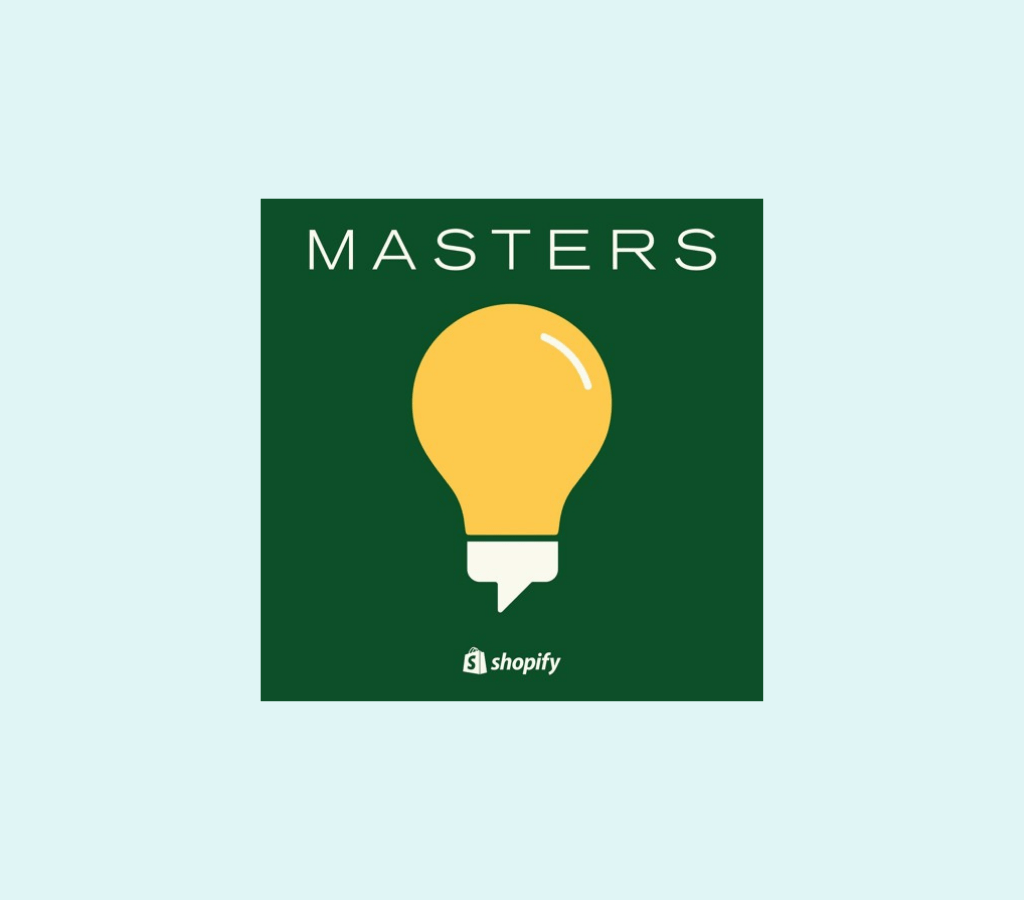 There are few better places to learn about eCommerce than from the world's biggest eCommerce platform.
Each week Felix Theva invites successful entrepreneurs to talk about their inspirational stories and share practical advice for growing your online business.
Guest come from a diverse range of backgrounds and share tips on everything from creating viral Facebook ads to hiring a Shopify virtual assistant to sourcing products from China and lots more.
If you're looking to peek behind the scenes of some established entrepreneurs, you'll love Shopify Masters.
Spotify Link: Shopify Masters
Favorite Episode: Leveraging Influencer Marketing to Build a 7-Figure Jewelry Brand
5. Start Yours from Oberlo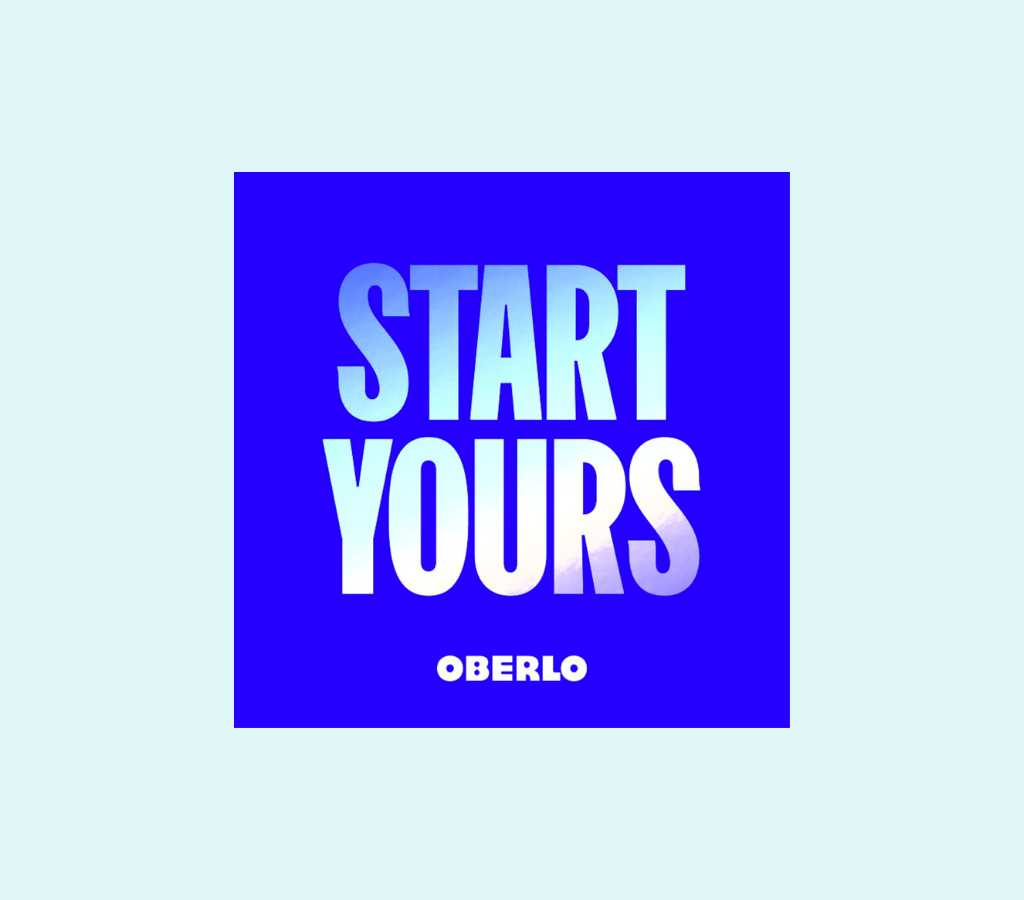 Start Yours is an excellent eCommerce podcast from Oberlo focused primarily around dropshipping (although they do feature other side-hustles too!)
Each episode features an interview with an entrepreneur who shares how they built their business from the ground up.
Packed with tips and tricks that'll help you become a more productive entrepreneur and effective entrepreneur, Start Yours is perfect for those who are just beginning their entrepreneurial journey.
Spotify Link: Start Yours from Oberlo
Favorite Episode: The Pathway from Full-time Work to Your Own Dropshipping Business
6. 2X eCommerce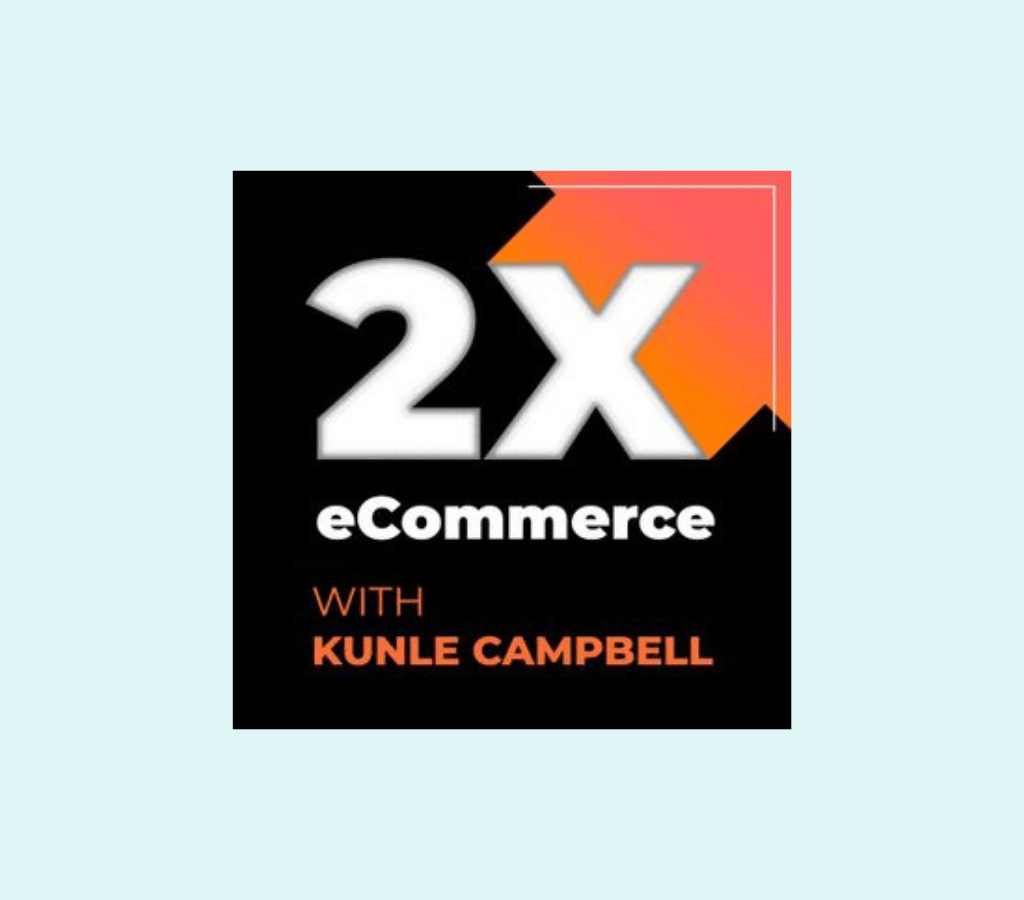 Moving from entry-level to more advanced, the 2X eCommerce podcast is perfect if you're looking for higher-level eCommerce strategies and D2C industry trends.
From interviews with email marketing pros to customer support wizards and more, the show is dedicated to rapid growth and scale in online retail.
Plus, you can also dive into their robust online community and resources to get the most out of each episode.
Geared towards ambitious entrepreneurs who've been around the blog, the 2X eCommerce podcast is a must-listen for D2C eCommerce businesses looking to reach their growth goals.
Spotify Link: The 2X eCommerce Podcast
Favorite Episode: From Zero to 8-Figures in Just 24 Months, Allen Brouwer, BestSelf Co
7. Ecommerce Conversations From Practical Ecommerce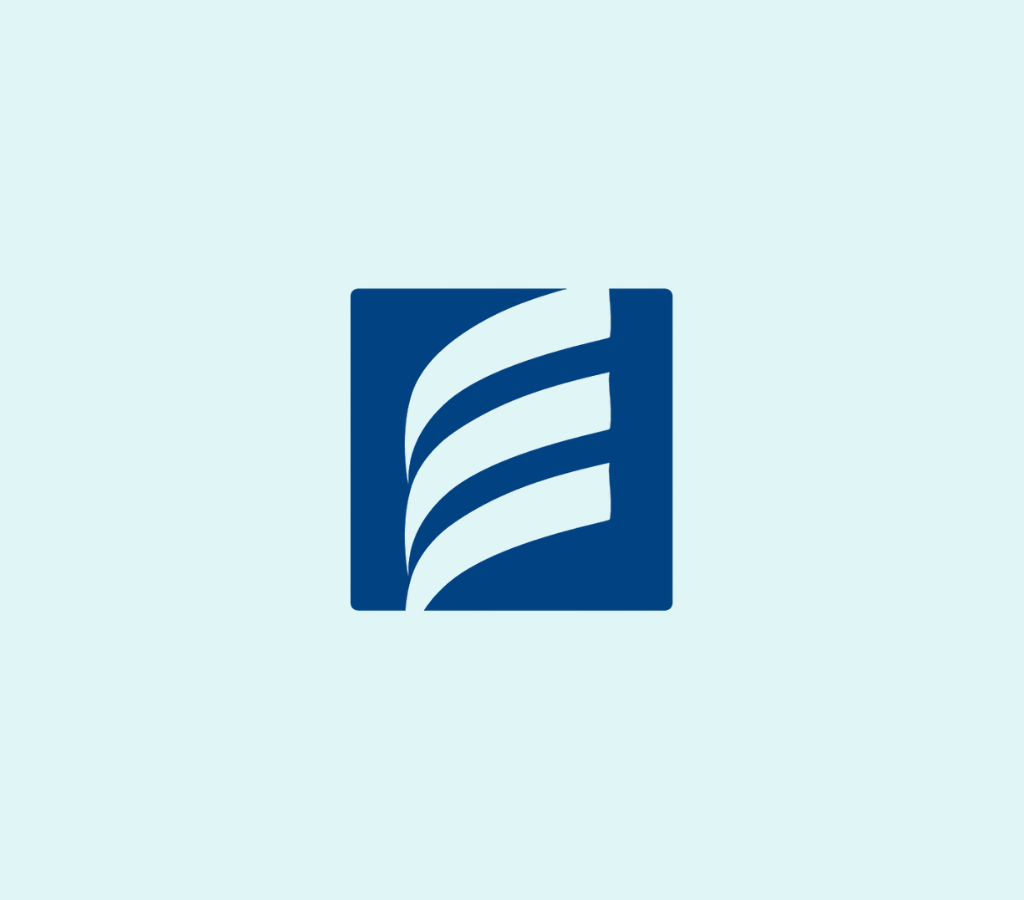 eCommerce conversation is an excellent source of eCom wisdom that's primarily focused on success stories.
Hosted by Eric Bandholz, the founder of Beardbrand, you'll find plenty of content around product procurement and development, effective management and leadership, and many other topics related to building a thriving online business.
If you like hearing what worked for established eCommerce brands and want to learn how they got to where they are today, eCommerce Conversations is an excellent pick for you.
Spotify Link: eCommerce Conversations from Practical eCommerce
Favorite Episode: Native Deodorant Founder on Scaling to $100 Million in 2 Years
8. Ecommerce Influence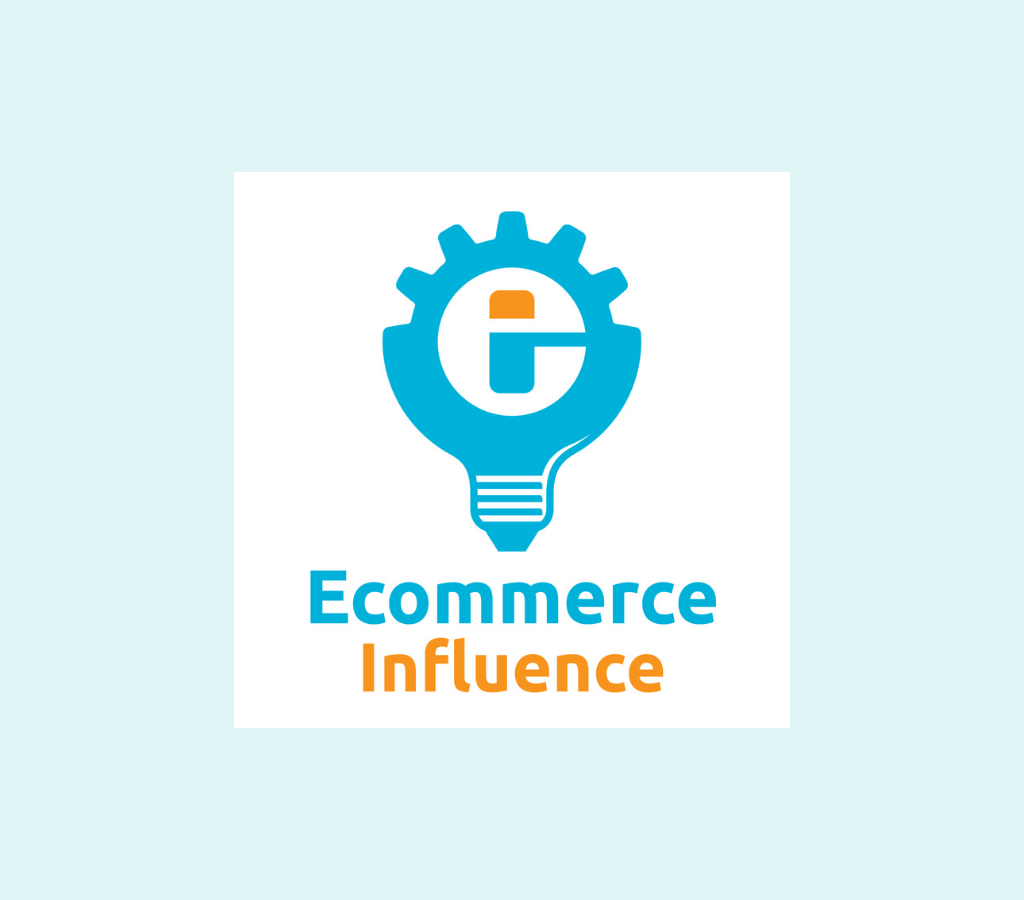 The eCommerce influence is an eCommerce podcast hosted by Austin Brawner featuring candid interviews with masters of digital marketing, branding, and conversion optimization.
It's a brilliant weekly podcast for both beginners and experienced eCommerce entrepreneurs who are looking to sharpen their marketing skills and bring in more sales.
Spotify Link: eCommerce Conversations from Practical eCommerce
Favorite Episode: Native Deodorant Founder on Scaling to $100 Million in 2 Years
9. My First Million from The Hustle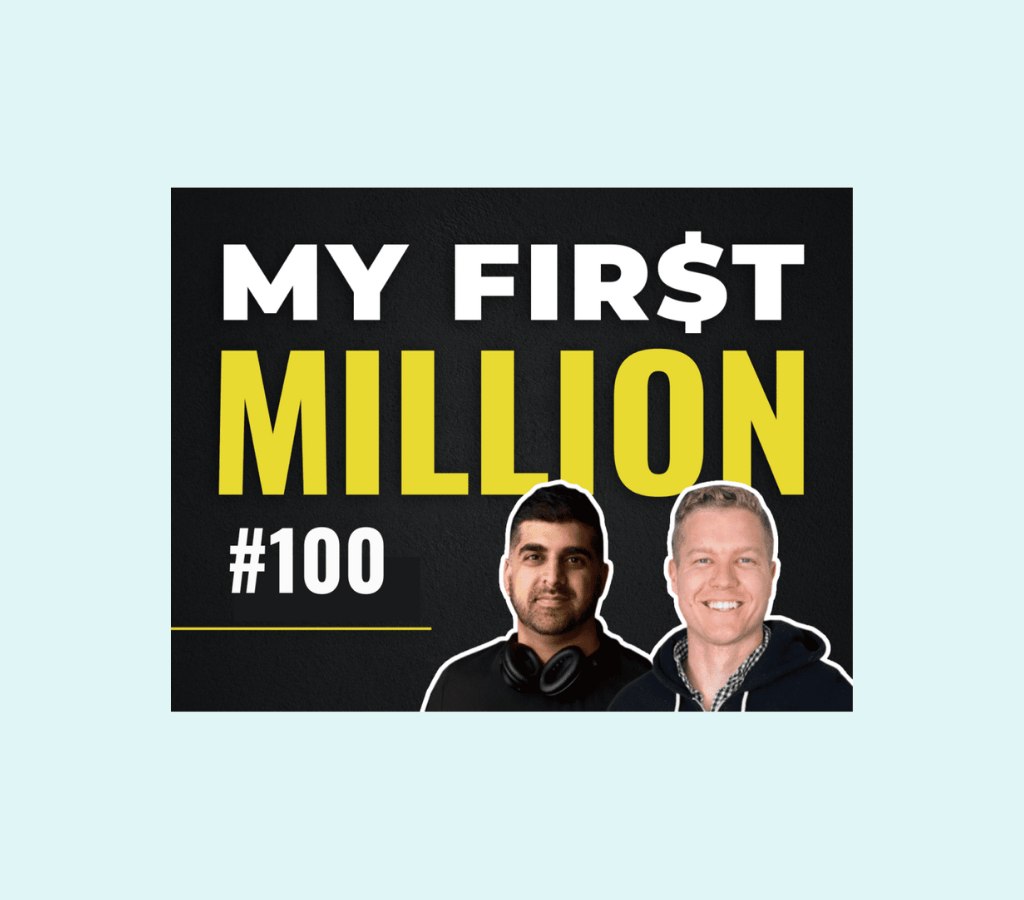 My First Million is not explicitly focused on eCommerce (although it does feature regularly); however, you'll find tons of helpful tips and trends that'll help you in every episode.
Hosted by established entrepreneurs Shaan Puri and Sam Parr, My Frist Million celebrates builders and hustlers of all kinds, even if they fail.
Unlike other business podcasts, Puri and Paar have been in the trenches with their sleeves rolled up for years – they share product ideas, market trends, and business models they think have a good chance of taking off.
Each episode is easy to listen to and contains practical wisdom, tips, and tools to help you turn your dreams into reality.
Spotify Link: My First Million from The Hustle
Favorite Episode: David Segal Talks Building a 9-Figure Tea Business, Decommoditizing Boring Products & The Future of Retail
What's Your Favorite eCommerce Podcast?
In a highly competitive industry like eCommerce, knowledge is power.
eCommerce podcasts represent a fantastic way to learn from masters of their craft – regardless of your store's size or business experience.
Whether you're just getting started or a seasoned pro, this podcast will help you stay on top of the industry and discover powerful new strategies, tools, and tactics to build a better business.
Now over to you! What's your favorite eCommerce podcast? Have we missed any great podcasts in making this list? Let us know in the comments below!
---
✍️Editor's Note
Did you know that 45% of customers prefer instant support on your eCommerce website over any other support channel? Add live phone support to your store, get a business phone number, set up a virtual call center, and more with EasyCall for Shopify!