How you speak to your customers matters. Like, really matters.
As you probably know, a poorly chosen expression can sour even the most pleasant of customer interactions.
On the flip side, the right customer service phrase can dissipate tension and transform a hostile shopper into a friendly one.
But getting the right expressions (in the correct order) can be a tall order, especially if you're juggling multiple channels.
That's why we've created this list of customer service phrases. Whether you provide support via phone, email, chatbot, or social media – we've got you covered.
So, let's unpack these support phrases one by one to solidify them in your memory for next time you need them!
Customer Service Phrases for Phone Support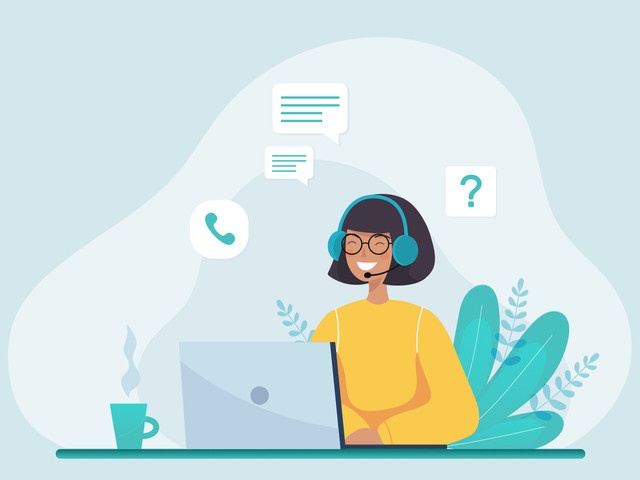 Phone support makes for a unique customer service interaction.
No other channel demands you come up with a response in perfect real-time (chat comes close, but you've still got more time to weigh your words)
At the same time, it's also the channel where you can leverage your tone of voice and aspects of your personality to a greater degree.
Here are some customer service phrases that'll help you play your hand right and win your customer's heart.
1. "Tell me what I can do for you today?"
First impressions are everything. The moment you answer the phone, you need to assure the customer you're at their service.
Opening with this phrase tells the customer you recognize their right to get help and have their problems solved, no matter how big or small the issue is.
2. "You're totally right. I understand how frustrating this must be for you."
A wounded customer is a dangerous customer.
But the balm to soothe their afflictions is empathy.
This compassion-loaded phrase helps validate your customer's pain and show them that you're on the same team from the get-go.
3. "I want to make sure that I have a clear understanding of what you're telling me. I'm hearing that…
From a customer's perspective, there's nothing more frustrating than a support agent who doesn't listen.
Repeating back what a customer said helps you clarify the issue while making them feel valued and deeply understood.
4. "Could you please tell me more about…"
Digging deeper into what went wrong can help direct you towards the best resolution.
Plus, it also lets customers know that you genuinely care about what went wrong.
5. "Thank you very much for getting in touch with us about this…"
Sometimes customers can feel silly or like their issue wasn't severe enough to reach out.
Other times they want to know that your business values their feedback and is working to improve.
This phrase serves both types of customers by confirming their concerns and tanking them for their role in bettering your company.
6. "Let me see what I can do to fix this right now"
Customers want things fixed in a hurry. 71% of them say a speedy resolution would drastically improve their customer experience.
So if possible, get customer issues solved first-time round.
If you can't iron things out immediately, provide a reasonable timeframe for when you can fix everything.
Communicating a sense of immediacy is key.
---
👉Pro Tip: As well as phrases on the phone, communicate via non-verbal noises too. While your customer is speaking, use 'mmhm' or an 'aha' to reassure them of your understanding and focus.
---
7. "Okay, what I'm doing to help you is…"
Sometimes customers aren't clear on what you're doing to resolve their issue. The solution? Lay it out for them step-by-step.
Let them know you're taking charge of the situation and that once it's in your hands, they don't have to worry about anything from this point on.
8. "Is there anything else that I can help you with today, Mike?"
As the call comes to a close, unleash this friendly phrase. It shows customers that there's no limit to the amount to support they need and reminds them why your team is awesome.
9. "Thank you so much for being our customer! Let me know if anything else comes up"
A final show of appreciation is the ticket to the phone support mastery.
Referring to them as 'our customer' helps solidify a vision of a company culture that's founded on empathy and reminds them you're there to help anytime they need it.
---
✍️Editor's Note
Are you looking to add phone support to your eCommerce store? Get a business phone number, set up a virtual call center, manage call forwarding, and more with EasyCall for Shopify.
---
Customer Service Phrases for Live Chat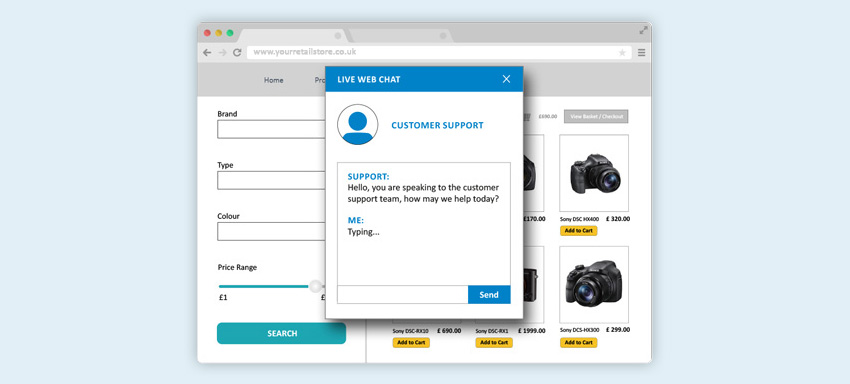 Live chat has the second-highest customer satisfaction ratings at 85% (just behind phone support at 91%.)
And it makes sense; it's convenient, easy to respond and allows you to solve simple problems in record time.
So, here are some customer service phrases to plug into your canned response collection:
1. 👋 Hey there! My name is [Your Name]. How can I help you today?
People read much slower than they type – so the best great chatbot phases are short and sweet.
This phrase is the perfect opener to introduce yourself and get to the crux of the issue quickly.
2. "Yes, I can certainly help you with that [Customer's name]. First, I'll need some details. What is your…?"
Unless a customer asks a general question (are your products suitable for kids?), you'll need some extra details to give a helpful answer.
Information like order numbers, shipping addresses, and more can be useful to help you resolve your customer's query most efficiently!
Oh, and bonus points if you use the customer's name to build instant rapport!
3. "I'm so sorry to hear about that. Could you please tell me more about what happened?"
If something has gone wrong, make sure you apologize for it.
Then delve into what happened – this can help you ensure it doesn't happen again and gives your customer some room to vent.
4. "Okay, tell me if I have this correct. You would like to…"
Like phone support, you want to make sure you fully understand what the customer is trying to do.
Plus, it never hurts to repeat what the customer said to give them a better feeling of being understood.
5. "Apologies, I don't have an answer for that. Can you please give me your email or mobile number? I'll talk to the [department] team and get back to you before 5pm"
Sometimes you don't have the answers the customer is looking for.
On a medium like chat, where quick responses are vital – it's better to let your customer leave and follow-up with them later once you've found a resolution.
6. "Did you know you can get 25% off your first order until the end of the month?"
If you're running promotions, customers may have questions about it. Live chat is a great place to inform customers about offers and entice them to spend more.
Just don't go overboard – the goal of customer service is not to sell as much product as possible!
7. "Is there anything else big or small I can assist you with today [customer name]?"
Again, similar to the phone, you want to give your customer the sense that they haven't been a burden and that you're there for them no matter what problems come up.
8. "Glad I could help! Have a great day!"
If you reached a solution your customer is happy with, sign-off with some good wishes to leave a nice taste in their mouth!
Customer Service Phrases for Email Support
Research from Hubspot shows that 62% of customers want to communicate with you via email – making it the most popular channel on the block.
However, owing to the sheer volume of emails we send each day, it's easy to lose sight of their individual importance.
But here's the thing; each email you send might be the only interaction a customer has with your brand. So, you can't miss the opportunity to delight every recipient.
Here are a few ideas and templates you can steal to use in the most common e-commerce support emails. Tweak them to fit your unique voice.
1. Don't Be a Robot 🤖
For some reason, perfectly normal humans can become masters of complexity when it comes to writing emails. Our language becomes formal and filled with business-speak and unhelpful jargon.
For example, instead of saying:
"Dear Customer,
Your complaint has been received.
Your support case number is 'X9876522DT'.
Please quote this number in all future interactions.
We will deal with your complaint as soon as possible—standby for more information.
Try this instead:
"Hey Pete,
Really sorry to hear you're order hasn't arrived yet. As a regular online shopper, I understand your frustration.
I've reached out to USPS on your behalf, and I'm waiting for a response.
Allow me to get back to you in the next 2-3 hours with an update.
Cheers,
Melissa"
2. Answer the question in the email
Too often, support reps regularly refer customers to a webpage or help resource without making sure the customer understands what to do.
If a customer contacts you, ensure that you give them the answer they want in the email – not simply a link to a place where they have to figure stuff out for themselves.
Here's an example of how to break things down in a step-by-step fashion for a returns email:
"Hey Jenny,
I'm so sorry to hear you're not happy with your order.
The good news is that getting a refund is easy. Here's what you need to do:
Stick your items in a box and seal it with tape
Print your returns shipping label by clicking this link & attach it to the outside of the box
Call FedEx at +87 877 000 000 to arrange a pick-up time
Once your order arrives back at our warehouse (usually 2 working days), we'll inspect it and issue a refund to your card within 3 working days.
All in all, you'll be looking at 5 working days from the time you send the box to us until your money is back in your account.
I hope this makes sense – any questions, just shout!
Best regards,
James"
3. Leave No Room for Confusion
One of the worst customer service phrases to use is "I'll get back to you as soon as I can"
Why? Because it's uncertain – and uncertainty breeds anxiety.
The best customer service interactions inspire confidence in customers. Anxious customers need to know how and when you're going to remedy their problem.
Here's an example of a crystal-clear support email about refunding an order:
Dear Gary,
Sorry to hear you haven't got a refund on your order yet – that's unusual, but something I can fix for you now.
I've notified the returns team and will get back to you with a response in 30 minutes.
If you've any questions in the meantime, please feel free to respond to this email.
Kind regards,
Sven"
4. Go Beyond Fixing Things
It's easy to think about customer service as a way to put things right when they go wrong.
But nowadays, it's much more than that.
To win customers' hearts, you need to go above and beyond the basic call of duty – and email is the perfect place to do this.
Here's an example of a 'Thank-you email':
"Hey Ruth!
We just wanted to say thanks for being an awesome customer.
Here's a little thank you gift – a $20 gift card for the next time you shop with us.
Looking forward to seeing you again soon!
Warm regards,
Lenny"
Think of all the ways you can go out of your way to surprise and delight customers via email. You can even set up emails like this using automation, so it's totally hands-off.
Customer Service Phrases for Social Media
Unlike other support channels, social media isn't the place for canned responses.
That's because social media is all about building relationships.
A better approach is to keep your language informal and tailor each response to the customer in question.
Here are some tips and examples for developing phrases of your own.
1. Define Your Tone
Every eCommerce brand has its own way of communicating with customers.
When talking to followers on social media, decide what level of formality (or informality) you want to use.
Ideally, you'll speak in a way that resonates with your customers and uses elements of their language.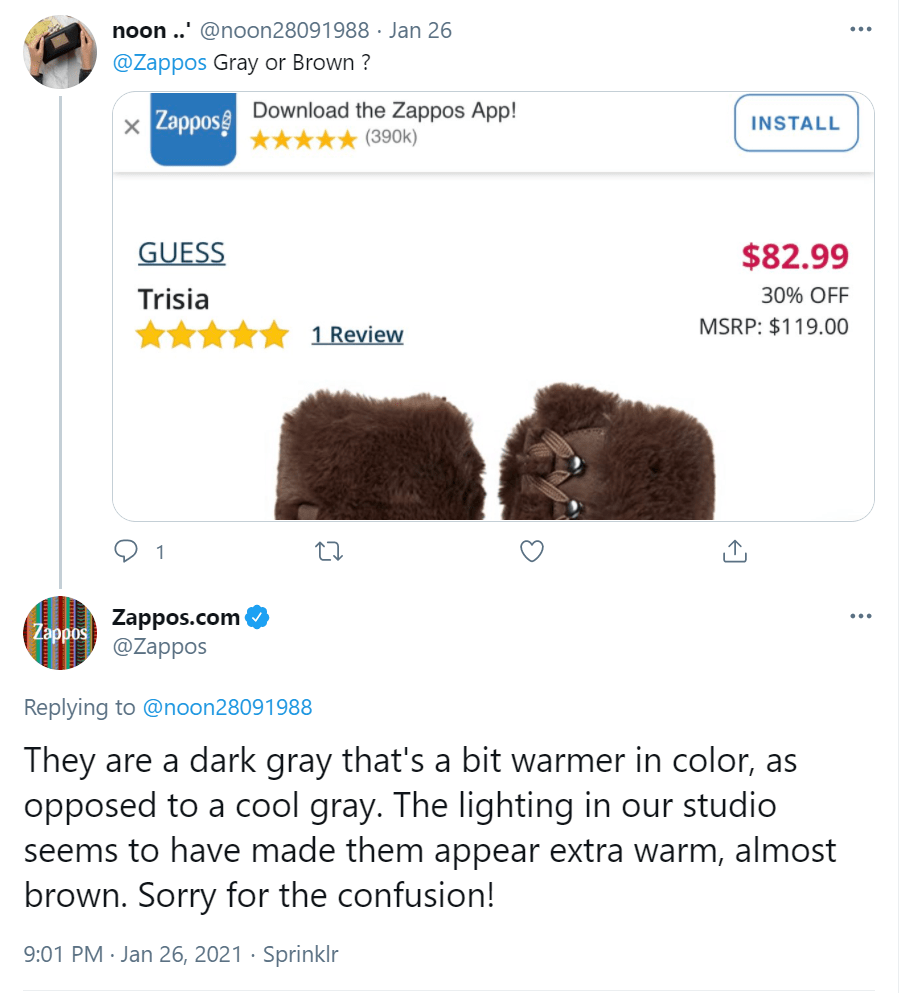 2. Slide into DMs
Sometimes issues are best handled out of the public eye, especially if sensitive data is required.
In such cases, it's better to move the conversation into a private channel – or at least direct them to the appropriate email address for further investigation.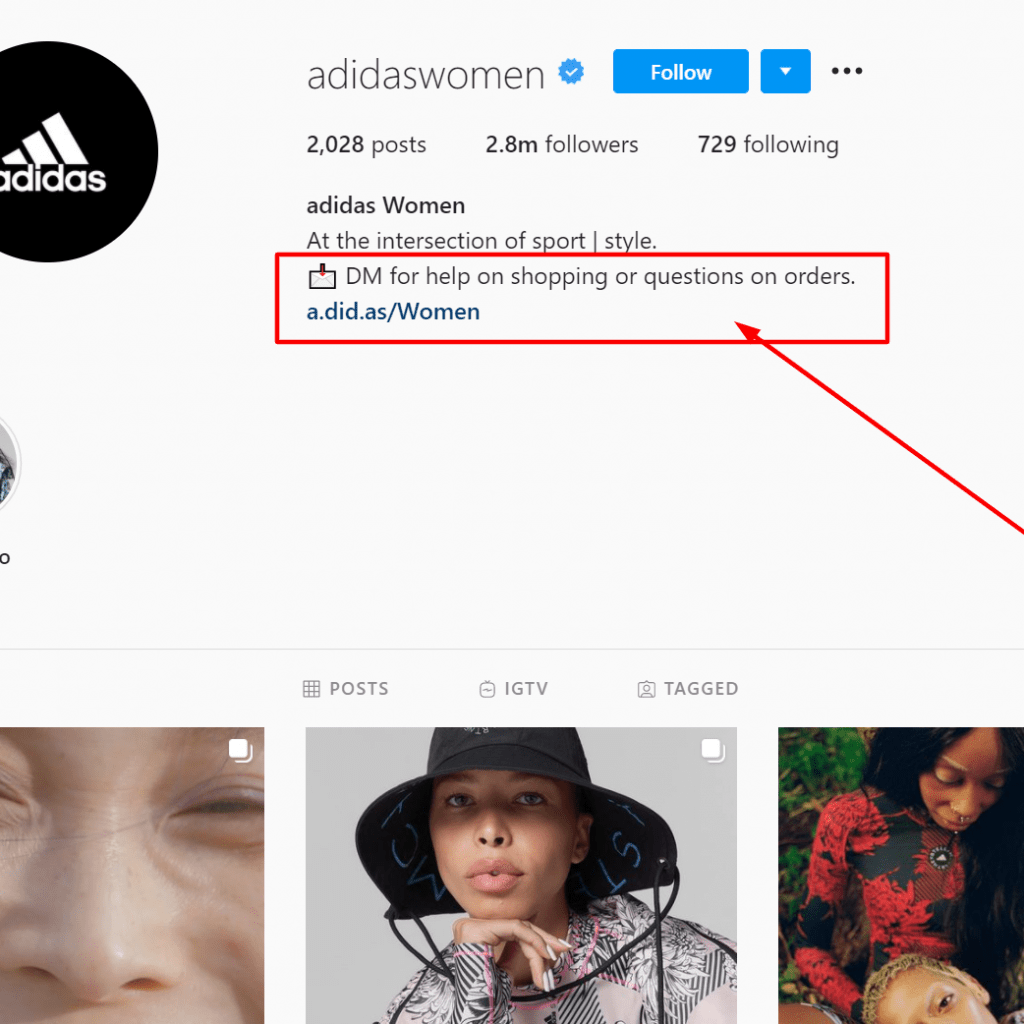 3. Monitor Mentions
Americans are more likely to post about good experiences (53%) than poor experiences (35%) on social media.
But regardless of what they post, keeping an eye on what's being said about your brand online lets you see where you're succeeding and where you need to do better.
Finding and responding to negative comments is essential – left unanswered, they can cause damage to your brand.
Likewise, responding to positive mentions (as Patagonia do below) helps turn your customers (and their followers) into passionate advocates for your products.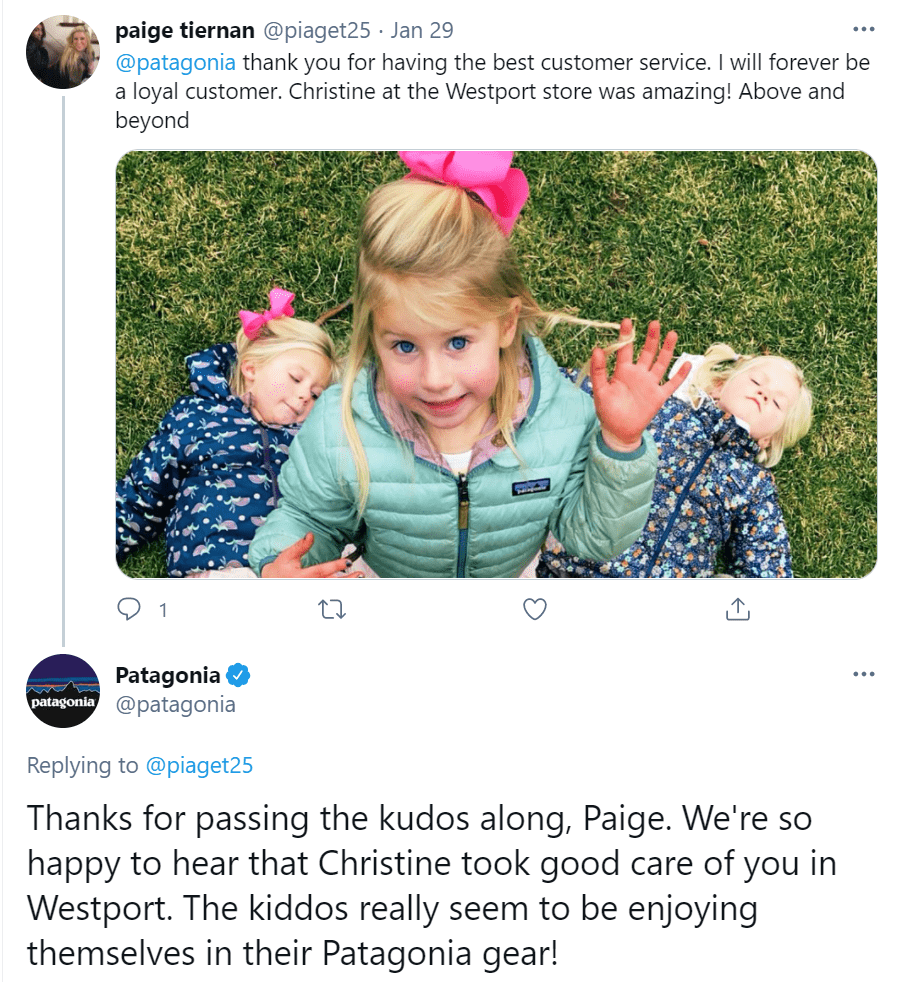 Customer Service Phrases for your FAQ (FAQ Template)
Along with a contact us page, every ecommerce store needs an FAQ section.
But often, they're written in a way that doesn't deliver the answers customers are looking for.
Here are some questions and phrases you can steal to make sure you're covering all angles:
1. Start With Your Brand
Lots of customers coming to your FAQ will want to know a little more about your brand (and why you're better than your competitors)
This section is your time to shine! Here are some questions to answer;
What is the company about? – Here, you should include your mission statement and values. keep it short and link to your 'About us' section if readers want more info
Why shop with us? – Outline a few key points about the benefits of shopping with you – for example, do you offer free shipping or returns? Do you have extended warranties as standard?
What makes us unique? Here, include the ways that you're different from your competitors. For example, do you use 100% recyclable packaging, do you donate a % of profits to charity?
2. Then Get Into the Nitty Gritty
People land on your FAQ because they're looking for short, sharp answers to simple questions.
You want to scour your helpdesk to find the most common questions customers ask. But if you're just getting started, use this basic outline: (obviously, amend it to fit your needs)
WHAT PAYMENTS DO YOU ACCEPT?
We accept card payments via Mastercard, American Express, Visa, Paypal, and Discover.
WHAT PAYMENT SECURITY DO YOU USE?
We process all card payments through a third party payment system called Stripe and therefore do not see or hold any of your payment information.
The only information we receive is your name, delivery address, and email.
HOW MUCH DO YOU CHARGE FOR SHIPPING?
We are pleased to offer free delivery on all US orders. The price you see is the price you pay, no matter where you live in the country!
For international orders, rates can vary based on shipping weight and location, but we always do our best to keep costs down.
Please use our shipping cost estimation chart to determine how much you'll pay.
HOW LONG DOES SHIPPING TAKE?
Orders are shipped within 24 hours of placing your order.
After leaving our warehouse for US orders, items usually take between 2 and 4 days to arrive at their destination.
Outside of the US, the average arrival time is 5-10 working days.
Please contact us if you have waited over 12 working days, and we'll resolve the issue for you.
Your satisfaction is our top priority.
WHERE CAN I TRACK MY ORDER?
All orders are shipped with a tracking number. You can find this number in your order confirmation email.
To track your package, simply input your order number into this tracking tool.
I WANT TO RETURN AN ITEM.
If you are unhappy with your item for any reason at all, please return the item to us within 30 days of receipt, and we will refund you the full cost of the item.
Please notify us with an email at [Your email address]
WHAT IF MY PRODUCT IS NOT AS DESCRIBED ON YOUR SITE?
If your item has been damaged in transit, we kindly ask you to contact us, and we will resolve the issue for you.
HOW CAN I CONTACT SUPPORT?
If you have further questions, please don't hesitate to contact us at [your support email]
Finally, don't forget your FAQ page is a great place to persuade people to buy.
Think of adding a few questions along the lines of "How do you make cush great quality items, at such low prices?"
That said, don't go overboard – people ultimately want answers, not an endless stream of disguised sales pitches!
Wrapping Up
Different support channels require different responses. Getting the right customer service phrases at the right moment is the key to happy customers.
Hopefully, the service phrases outlined in this article give you the inspiration you need to develop a list of useful phrases and responses for your store.
Let us know in the comments below if you have any suggestions to add or wisdom that we left out!