5 Tips to Craft the Perfect Customer Review Template
Positive reviews and customer feedback are paramount to a strong business reputation.
That's one thing we can all agree on.
But for many businesses, that's where the challenge starts:
How do you consistently bring in excellent reviews and feedback?
Today, we'll cover all of that and more- so sit tight and stay tuned.
But first, let's discuss why positive reviews are so important in the first place.
Why Customer Reviews Bring in New Customers
We've all heard about just how important reviews are, but why is that?
Well, reviews are just another form of social proof.
And if there's one piece of information to walk away from this post with, it should be that social proof is as good as gold.
Social proof is so important that the average customer looks at 10 reviews before they decide to purchase.

And to add to that, 70% of consumers will trust recommendations from people they don't know; boosted all the way to 92% when the recommendations come from sources theydoknow.
All of that is to say: Without excellent reviews, steadily increasing your revenue will be an uphill battle.
So, with that being said, how are you supposed to bring in reviews, then?
Using Templates to Get the Most Out of Customer Reviews & Feedback
Asking for customer feedback in the form of reviews is the classic example; it works well.
Plenty of satisfied customers are happy to leave a review if prompted.
But reviews are far from the only value you can get out of that feedback.
Review templates, surveys, and questionnaires are just a few examples of how you can get the maximum value out of every interaction.
Here are our top 5 tips on getting the most out of customer feedback.
5 Tips to Get The Most Value Out of Feedback
#1: Use Review Templates to Get the Best Results
A good review is better than no review, but ultimately, potential customers want as much detail as possible when they're looking for reviews.
And to get that level of detail, it helps to give a bit of direction when you're asking for the reviews in the first place.
Let's look at a shining example: Amazon.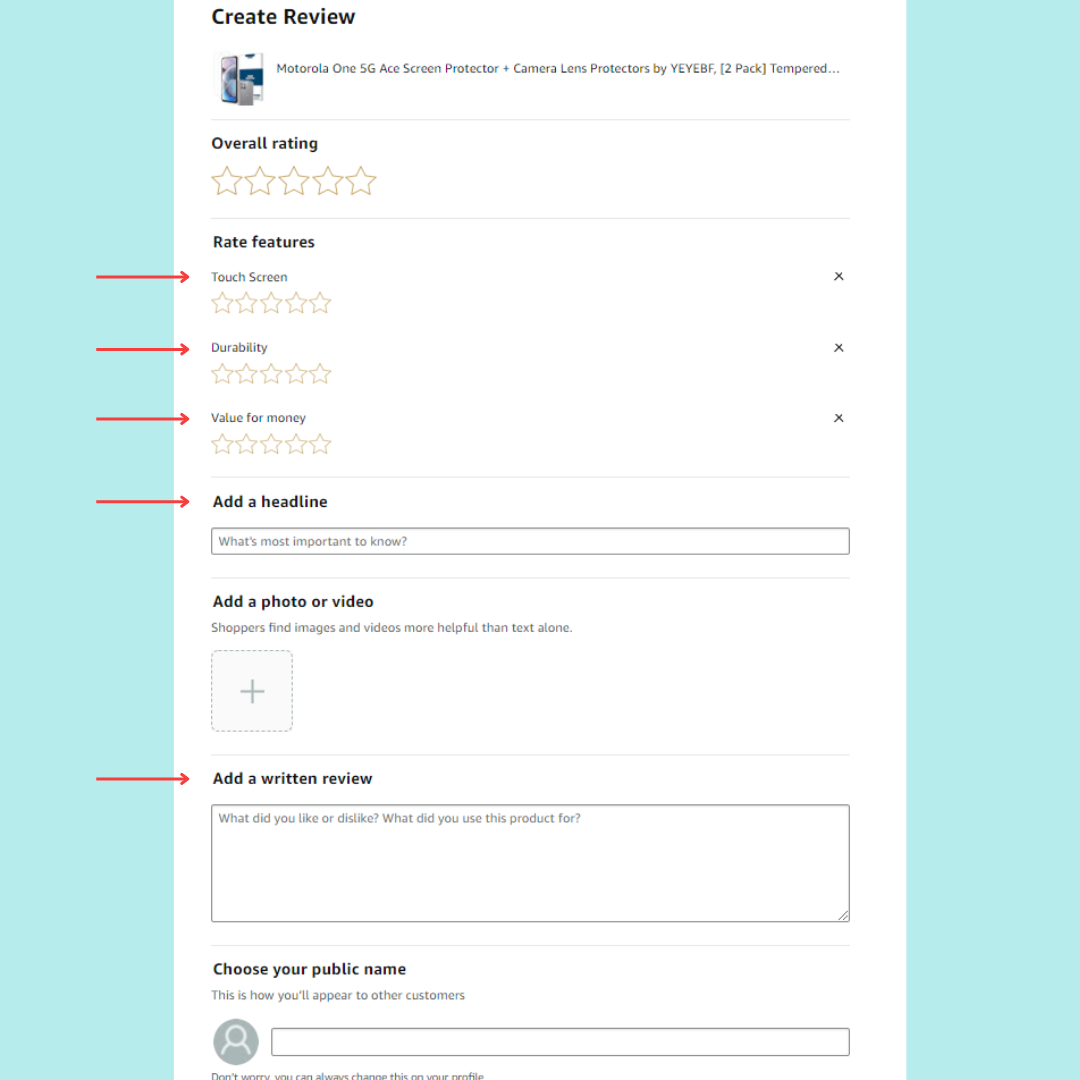 When Amazon asks for customer reviews, it asks about highly specific features to the product.
For this screen protector, the review template asks about durability, touch screen responsiveness, and value on top of an overall rating.
There's an option to add pictures, videos, and even a headline to each review.
And all of these questions serve to better inform new customers before their purchases.
To build your own effective review template, here are a few pointers:
Ask about specific product features or qualities
When prospects are deciding if they want to buy, they want to know the details of each product.

Make your reviews more informative by encouraging customers to rate the specific features and qualities of each product. (i.e., ease of use, durability, value, etc)
Allow past customers to take video reviews or pictures
As the old saying goes, "a picture is worth a thousand words."

Allowing customers to add pictures and videos to their reviews adds another layer of trust and reliability to each review.
Make reviews easy to digest at a glance
Reviews shouldn't just be ultra-informative, they should also provide plenty of much of that information at a glance.

Amazon does this by giving a star rating for each feature and including a "headline" for each review.

This means that prospects can skim multiple reviews and get plenty of information without having to take a deep dive into each one.
#2: Use Short Surveys to Collect Invaluable Data
Surveys are another great way to collect customer feedback both post and pre-purchase.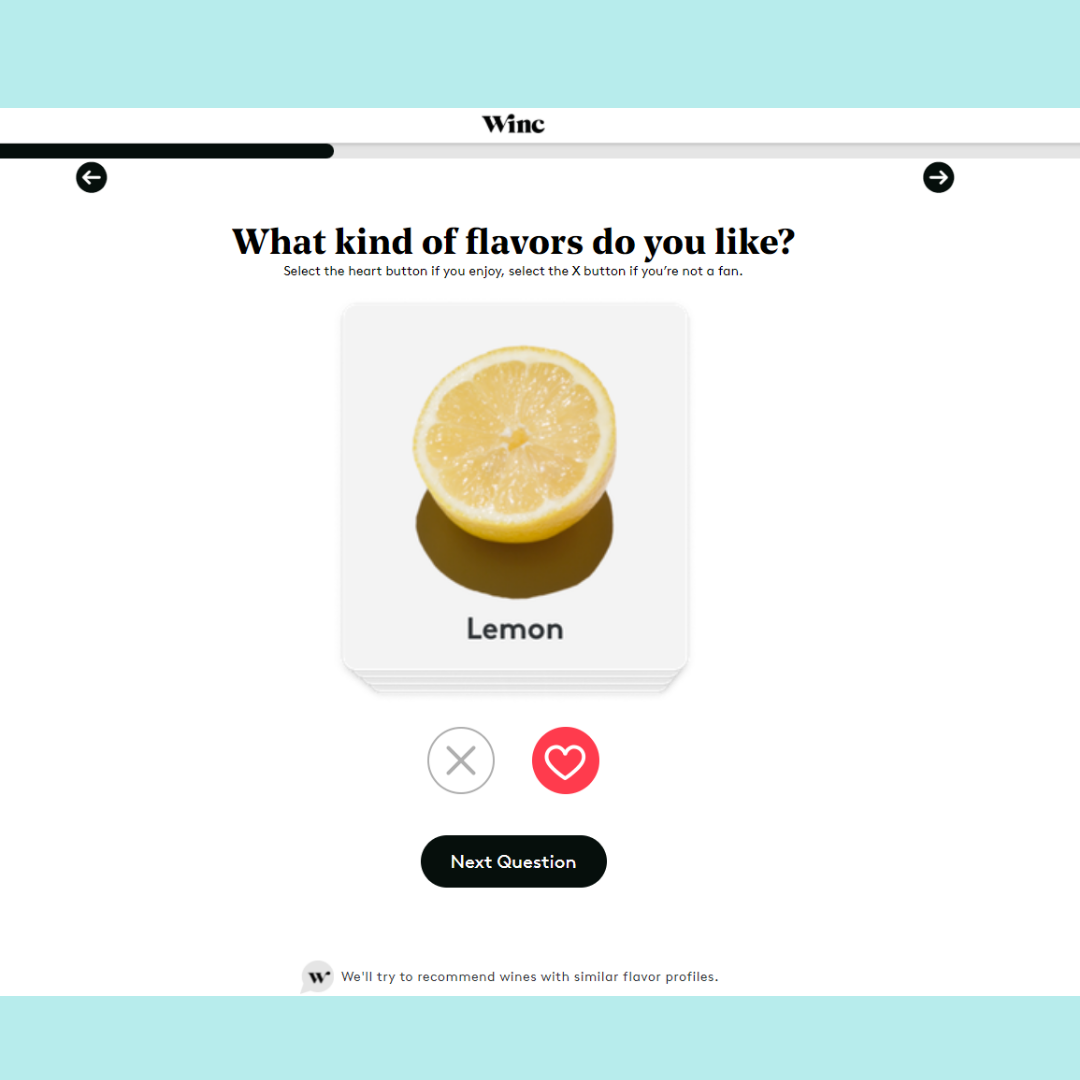 Winc, for example, uses pre-purchase questionnaires to help pick out the best choice of wine for each customer. But that's far from the only use for them.
Surveys can be used for everything from customer support feedback to product testing.
The simplest way to integrate them into your own business is with post-purchase questionnaires.
Be sure to include questions about what customers were satisfied with, what they weren't satisfied with, and what they would like to see improved.
Then, you can use that information to improve your approach going forward.
#3: Use Negative Feedback as an Opportunity for Growth
If used correctly, negative feedback can be a blessing in disguise.
This is for three reasons, let's go over each one.
Responding to Negative Reviews Builds Trust
Responding to negative reviews in a helpful manner is a great way to show consumers that your brand cares.
Make it a regular practice to reach out to unsatisfied reviewers and attempt to find a solution that leaves them satisfied.
In the best cases, this might even lead to a revision to the review.
The Cost of Not Responding to Negative Reviews
Not only does responding to reviews help make amends and build trust with customers, not responding has the exact opposite effect.
Let's look at an example from some Google reviews: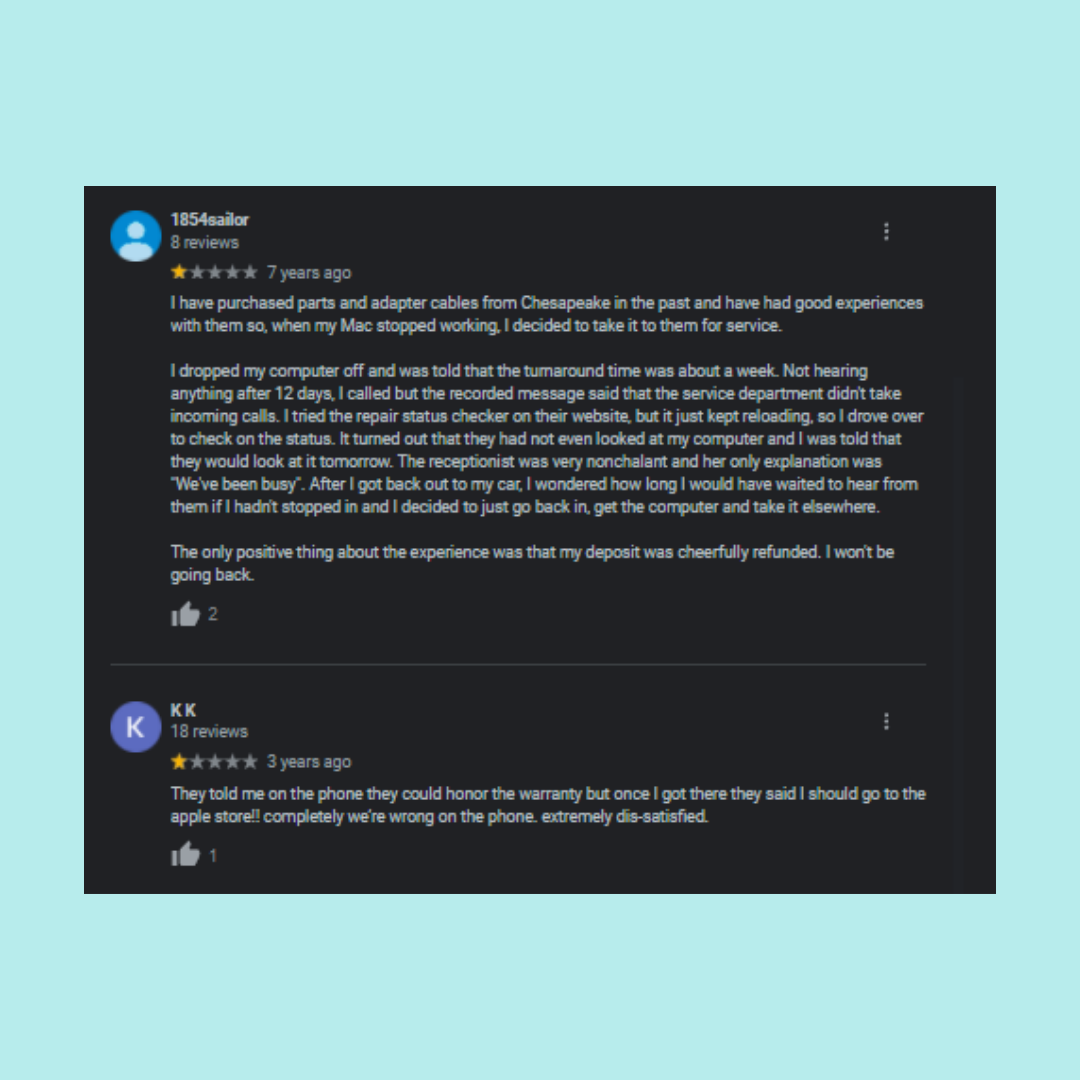 Upon seeing plenty of negative reviews with no response from the brand, an average consumer's trust is at an all-time low.
This means the business in question receives a bad mark to its reputation and loses out on potential future customers.
Recapture Unhappy Customers With Top-Tier Customer Service
Negative feedback and reviews are also an excellent opportunity to recapture customers that might have been lost otherwise.
Take DoorDash, for example: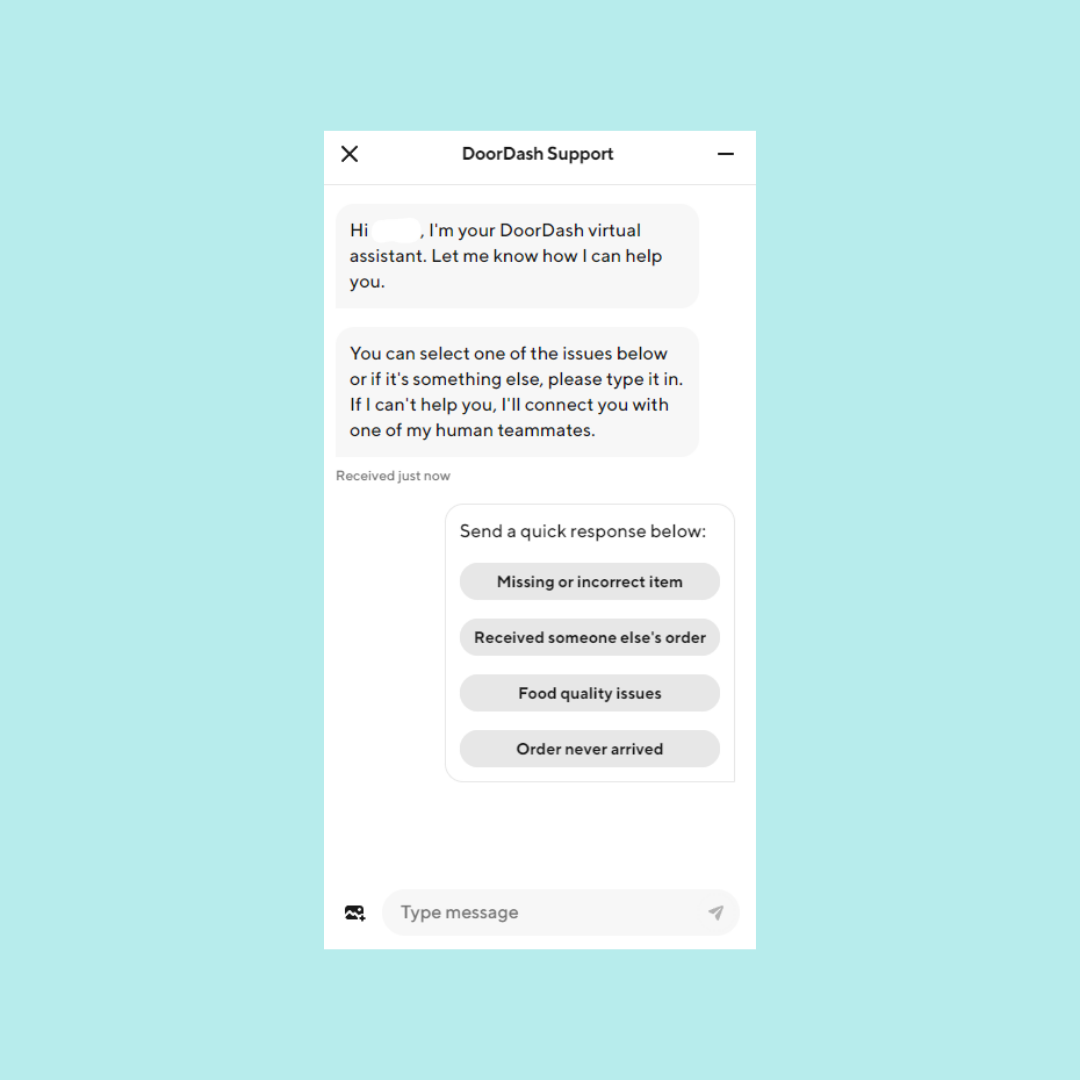 Instead of letting unhappy customers go just like that, DoorDash has an excellent customer support section that's ready to make sure most customers walk away satisfied.
Whether there were missing items, late delivery, or other problems with an order- DoorDash allows unhappy customers to give direct feedback to one of their agents so the case can get solved as quickly as possible.
You can emulate this in your own business by offering a direct customer support channel for customers to communicate through.
#4: Incentivize Customers to Leave Reviews
One great way to encourage more reviews is by offering incentives for customers who leave them.
Even a simple 10% discount on a future purchase might be enough nudge for a happy customer to leave a shining review. (and it earns you a future sale!)
Though it's important to be careful here, when offering rewards for reviews- You'll need to reward all reviewers, not just positive ones; "buying" good reviews goes against many sites' guidelines, including Google.
#5: Include a Clear & Concise Call-To-Action
One of the most effective strategies to get more great reviews is to leave a strong call to action in your post-purchase funnel.
Oftentimes, the reason that customers don't leave reviews is that it just doesn't cross their minds, this is why even a simple "Be sure to leave us a review!" can do wonders.
The Wrap Up: Getting the Most Out of Your Customer Review Template
And there you have it, the full rundown on how to use a customer review template and get the most out of your feedback.
If you found this guide helpful, be sure to check out the other content on our blog!
And be sure to share your best tips for getting better reviews in the comments below.