Team Collaboration
For large, small, and growing teams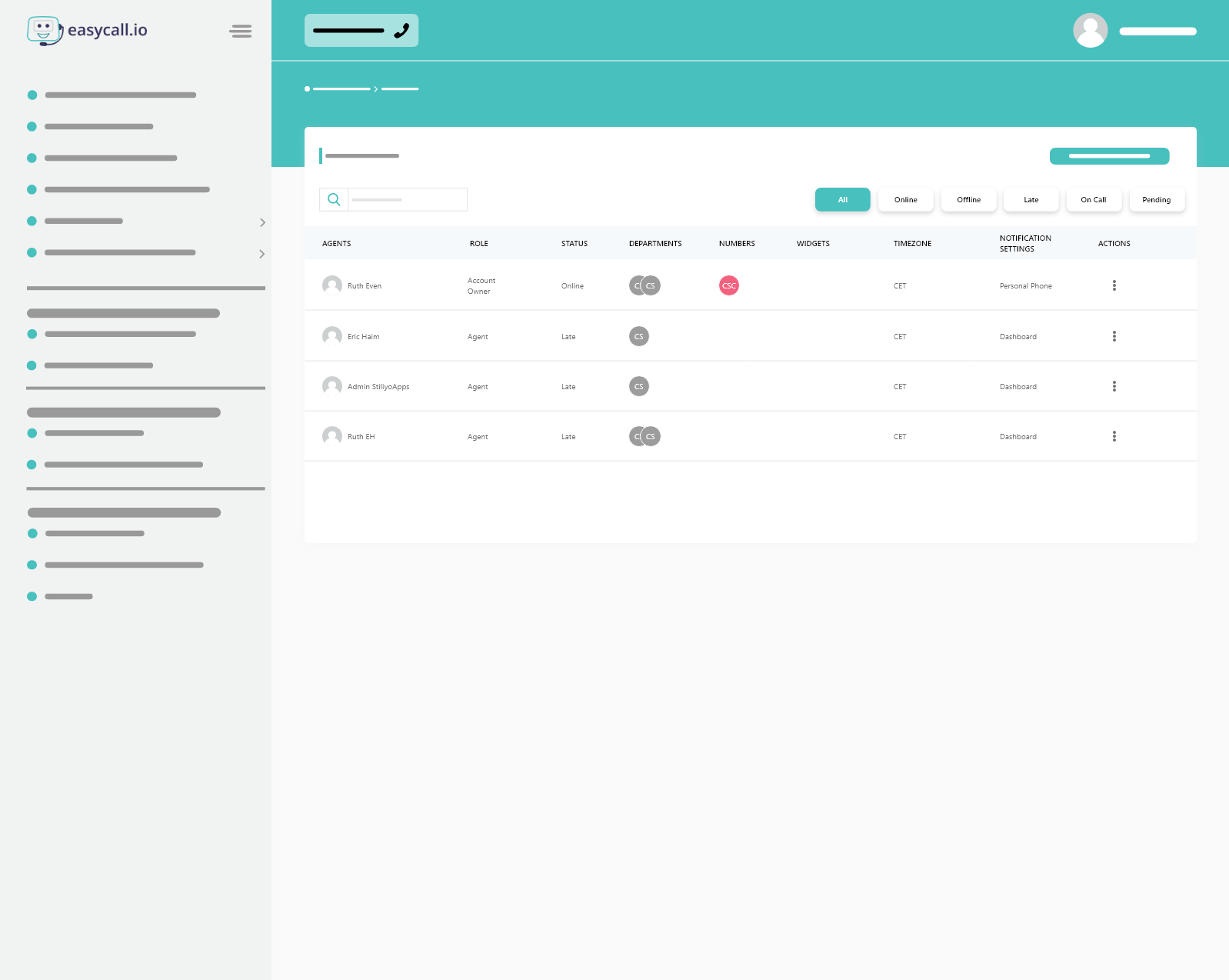 A GREAT FIT FOR Teams of All Sizes
EasyCall is a call center that fits small, medium, and large teams. Whatever you are a single person or have a large team, you can create a high-quality call center to service customers.
Create unlimited widgets & numbers
Group agents in departments and connect them to the relevant call source
Set specific working hours for each agent and department
DIRECT CUSTOMERS To The Right Agents
Create unlimited widgets and numbers to direct your customers to the agents they need to reach.
Help customers and leads get the answers they need and remove friction by shortening their time to answer, and connecting them with the right team.
Sales
Customer support
Customer success
Technical support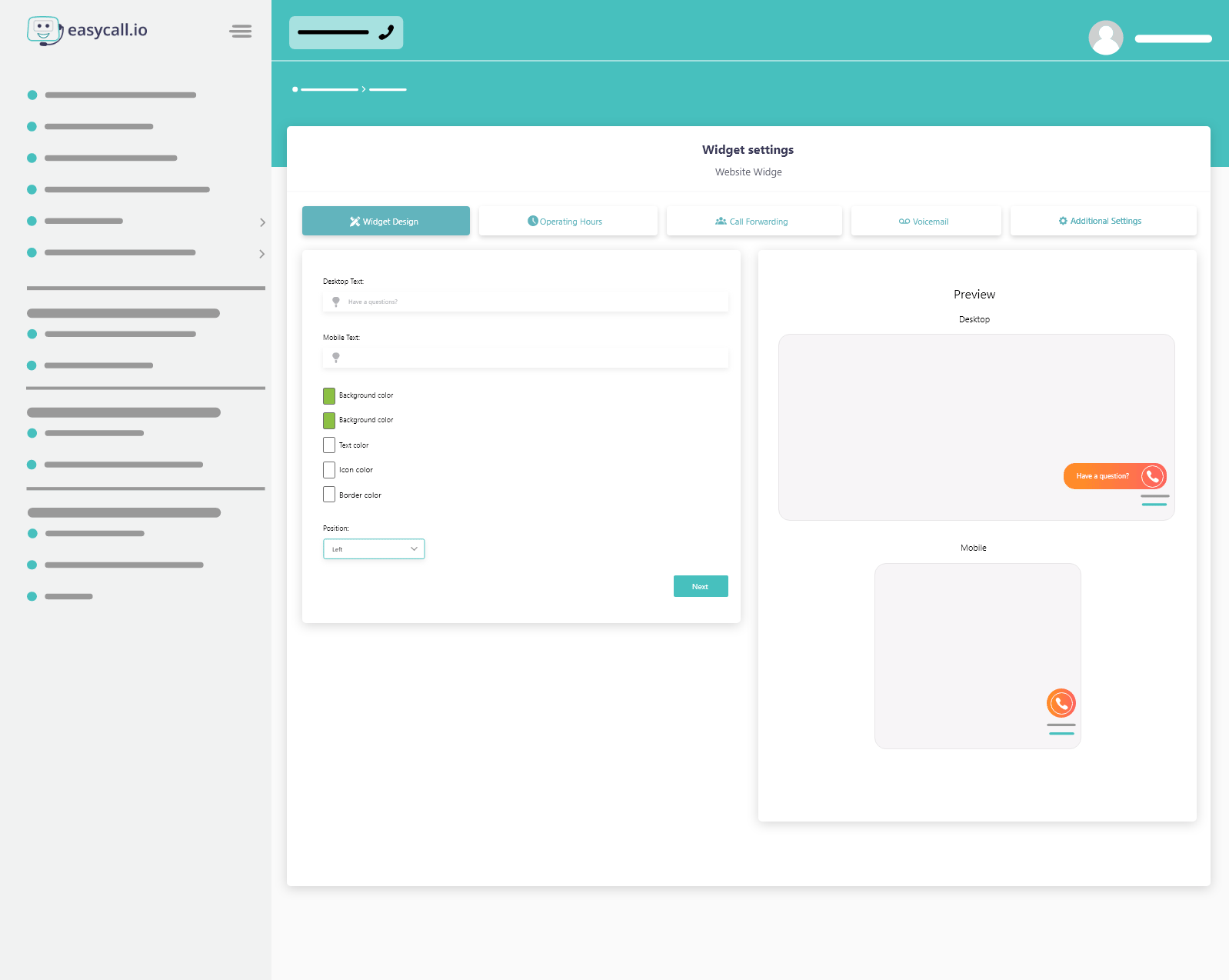 Get the Latest App Updates
We don't spam. Promise.