Modern Web Call Center
Empower any website with voice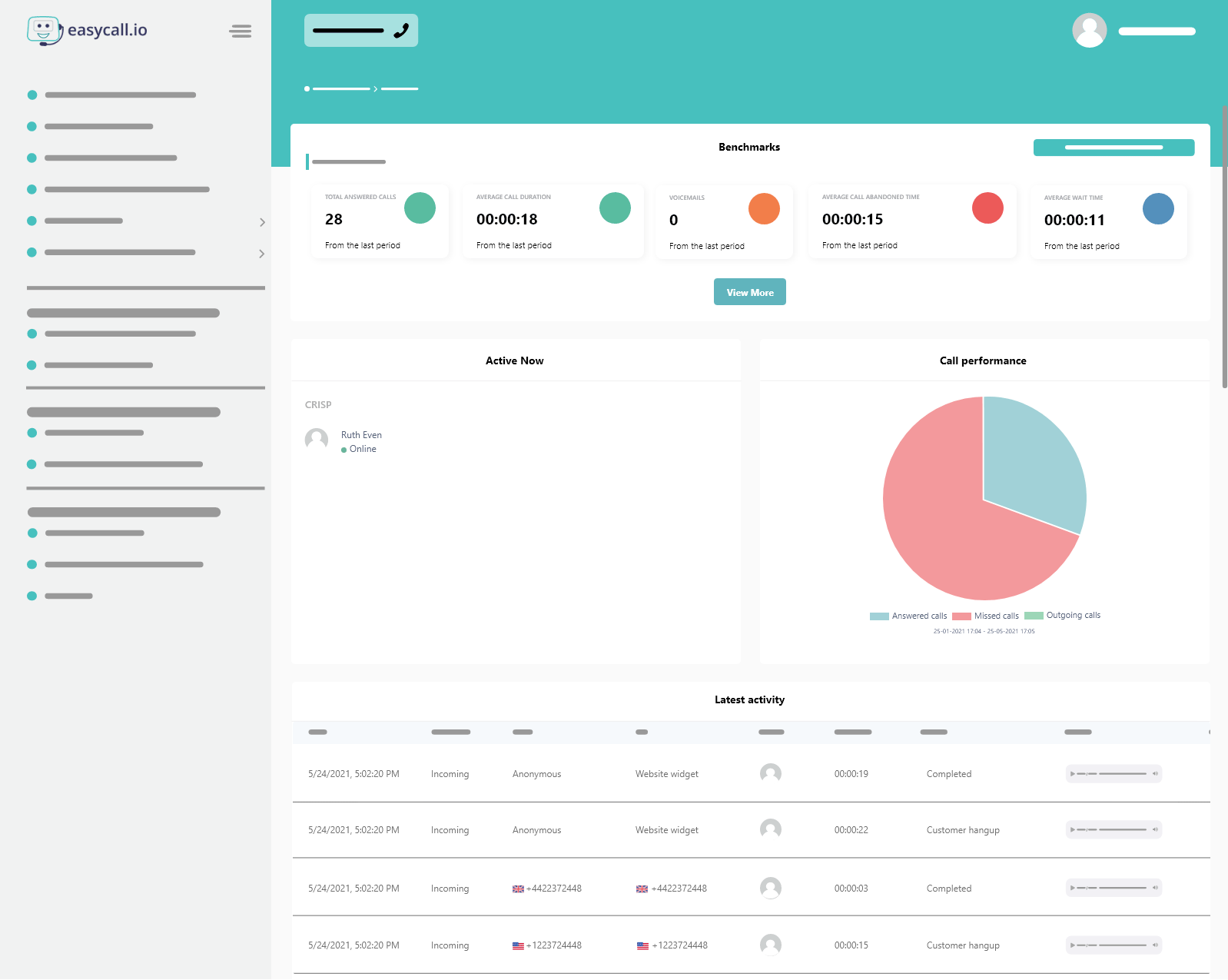 DATA IS KING See Only What You Need
Get a bird's eye view of your web call center performance. Get the analytics you need to understand exactly how good your customer service is.
Total calls
Answered & missed calls
Average call time
Number of voicemails
EFFECTIVLY Manage Your Calls
Create an affective call center with managed web and phone calls.
View and manage incoming calls
Call back unanswered calls
Listen to call recordings and voicemails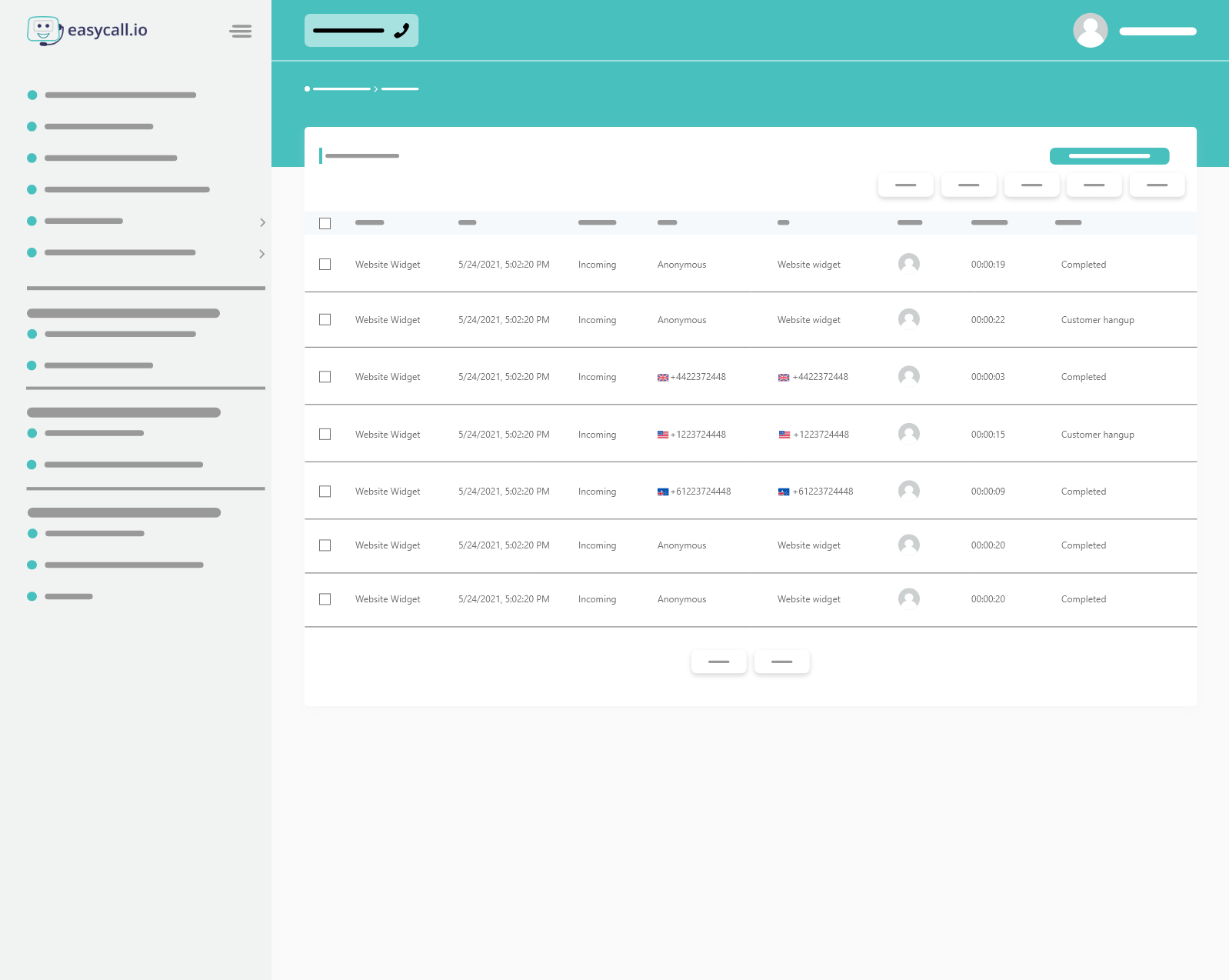 Get the Latest App Updates
We don't spam. Promise.