Controversial opinion: most Shopify FAQ pages are dreadful.
Okay, maybe that's a bit harsh.
But unlike product pages and landing pages, most merchants slap their FAQ page together as an afterthought.
Unfortunately, that's a huge mistake.
Because although your FAQ page seemingly doesn't offer any return on investment, in reality, it can massively affect your conversions and profit.
Just think about it: when a customer visits your FAQ section, they're at a critical stage in your sales funnel where they need the correct information to convert.
And if you're not providing the answers they want, chances are you'll lose the sale.
So, if you've been neglecting your FAQ page, it's time to think again.
In this post, we'll cover:
What a Shopify FAQ page is
Why you need a great FAQ page
How to craft a masterful FAQ page in five simple steps
Where to place your FAQs so customers can find them
A basic Shopify FAQ template
Some Shopify FAQ page examples to inspire your own
By the end, you'll have the know-how to create an FAQ page that removes customer pain points, boost your conversions, and makes you more money.
Let's dive in.
What is a Shopify FAQ Page?
A Shopify FAQ section is a page on your store that provides answers to your customer's most common questions.
An appropriately crafted eCommerce FAQ section gives customers the information they need to take action while also subtly assuaging their concerns.
Your FAQ page is a space where customers can learn more about your goods, shipping, returns policy, and how to get the most from your products.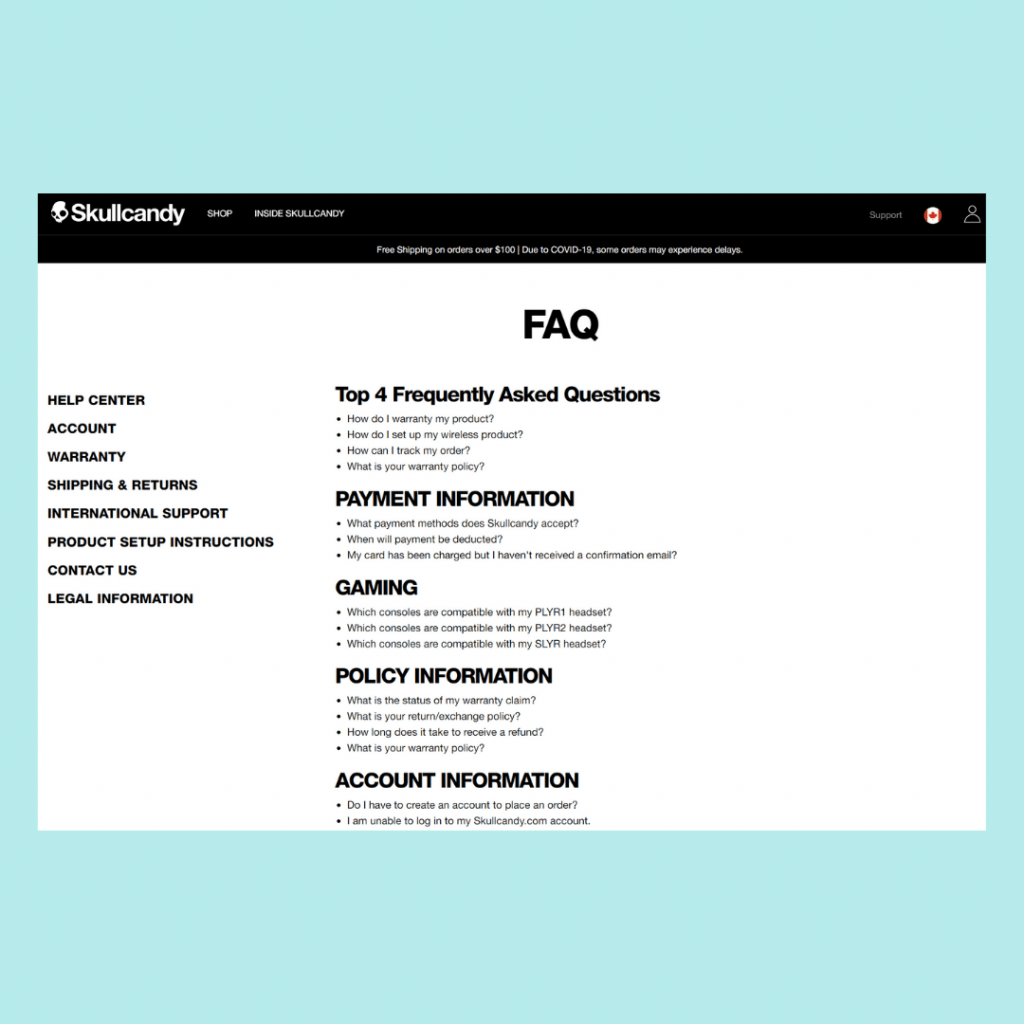 What's especially interesting is that when it comes to customer support, 70% of consumers prefer to use your website to get answers instead of phone and email.
In other words, a helpful FAQ page combined with on-site live support is the best way to keep most of your customers happy.
The Benefits of Writing a Great FAQ Page For Shopify